9.2.5: Cross-faction & New (Old) Content!
Patch 9.2.5 brings an epilogue to the Shadowlands story, and comes with surprising amount of new stuff for you to complete and explore! Some of the new additions to the game include: quests, mounts, transmogs, balance changes, quality of life improvements, and even resurrection of old raids with a new system! In this blog post we will try to explain all the new additions as briefly as possible!
Cross-Faction Dungeons and Raids
Developers have finally implemented the ability for the players of both factions to band together and go on adventures inside instances of new and old expansions! There are a few exceptions, but generally you will be able to use Group Finder to play with the players of any faction & race in one party. The system doesn't seem to be too limiting, even allowing trading to happen during the group play, but you won't be able straight out go questing in open world as any progress will not be counted for opposite faction members, making it useful mostly for instances.

Fated Raids
New raiding system will bring old raids back and make them relevant to complete with this new system. Once a week, one of the Shadowlands raid will be marked as Fated, giving it a new difficulty affix that will make the raid harder to complete, but giving all the loot inside new, relevant item level. It will affect all difficulties of the raid, from LFR to Mythic, making the loot dropped from bosses with set item level of 265+/278+/291+/304+ respectively for LFR/Normal/Heroic/Mythic difficulties. It's a fixed item level, there is no titanforging system involved. Fated Raids will be released with start of Shadowlands: Season 4.

New questlines & Rewards
In this patch a lot of new questlines were added with the patch. You will find new quests popping up in Oribos. Some of these quests will tie up loose ends on some of the recent stories, as well as bring you new transmog sets and mounts to play around with.

All players will be able to complete a new questline called "Return to Lordaeron", in which you'll have to cooperate with Calia Menethil and Lilian Voss in a quest to clean Lordaeron from the plague, one that Sylvanas has contaminated the city with in Battle for Azeroth. As a reward for completing this questline, you will get a new title "of Lordaeron", a new Dark Ranger themed transmog for all Hunters, as well as allow Blood Elves, Night Elves and Void Elves use Dark Ranger skin tones and features for character customization.

Alliance players will witness a closure for Tyrande and Night Elves. The questline itself gives no new rewards, but it potentially teases the rework of Teldrassil, the Night Elf capital zone.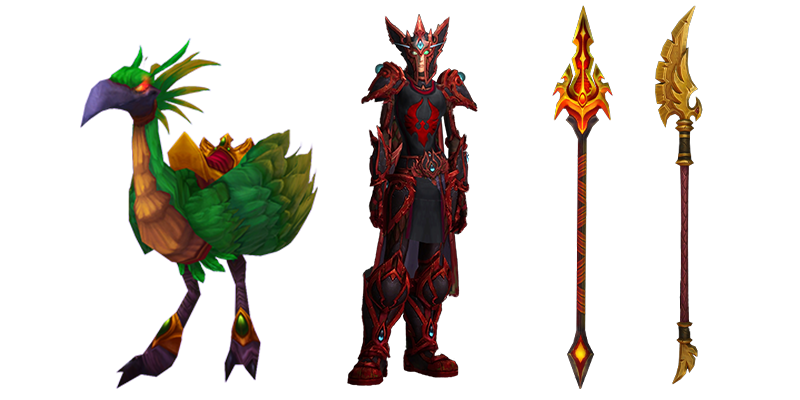 Blood Elves can now complete a quest that will lead you back to Ghostlands to help fight back new Scourge activity. For completing the questline you will get a new Elusive Emerald Hawkstrider, Blood Knight transmog set for Paladins, and two blood elf themed Polearm transmog weapon. You can start the quest by speaking to Liadrin in Oribos if you are level 60 and Exalted with Silvermoon.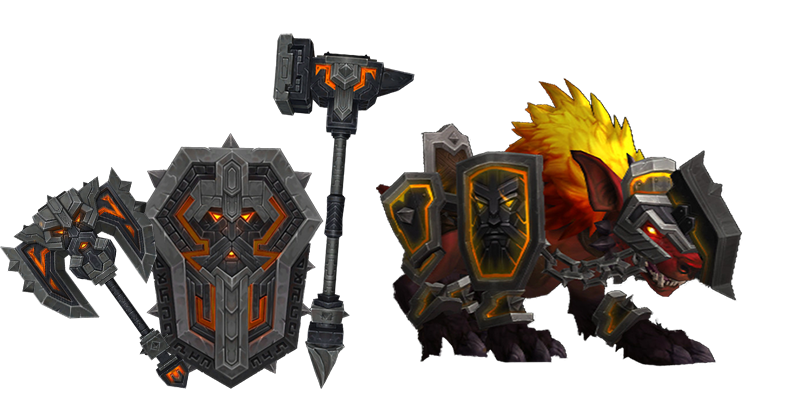 And finally, Dark Iron Dwarves will go on a small adventure to help Anvil-Thane Thurgaden obtain patterns of the Lavaforge Armaments. At the end of the questline he will craft for you a transmog of Dark Iron Dwarf themed weapons: one-handed Axe, Shield and two-handed Hammer. You will also get a new Iron Dwarf flame hound mount, Grimhowl's Face Axe.
Season 4 of Mythic Keystones & Arena
While Season 4 release date is yet to be announced later this summer, we know that Season 4 Mythic+ will have a new poll of dungeons that will include dungeons from Battle for Azeroth, Legion and Warlords of Draenor.
• The complete list of all 8 dungeons is:
• Tazavesh: Streets of Wonder (Shadowlands)
• Tazavesh: So'leah's Gambit (Shadowlands)
• Operation Mechagon: Junkyard (Battle for Azeroth)
• Operation Mechagon: Workshop (Battle for Azeroth)
• Return to Karazhan: Lower (Legion)
• Return to Karazhan: Upper (Legion)
• Grimrail Depot (Warlords of Draenor)
• Iron Docks (Warlords of Draenor)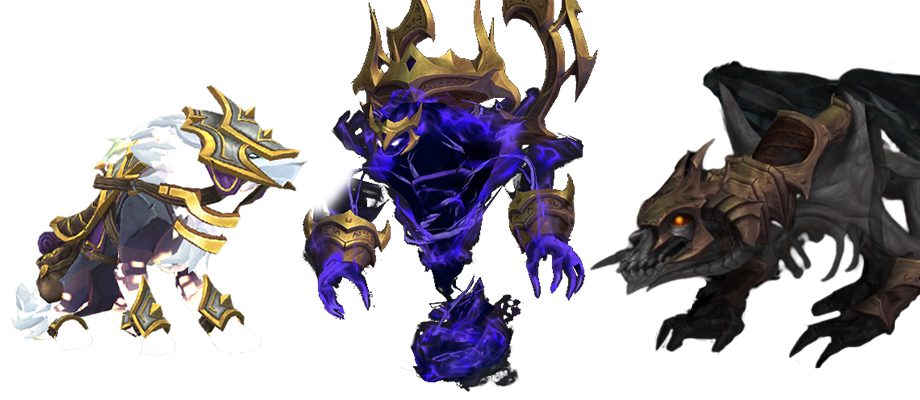 Also, we already can check out the mounts that you will be able to obtain by reaching milestones in each activity: Restoration Deathwalker for Mythic Keystones, Vicious Warstalker as new Vicious Saddle reward, and Eternal Gladiator's Soul Eater for reaching Gladiator rank.